Finance Sources
The Digital Deal®
The Digital Deal brings autonomous funding within reach by creating a digital workflow and delivering finance sources a full data payload for even faster funding and fewer held offerings.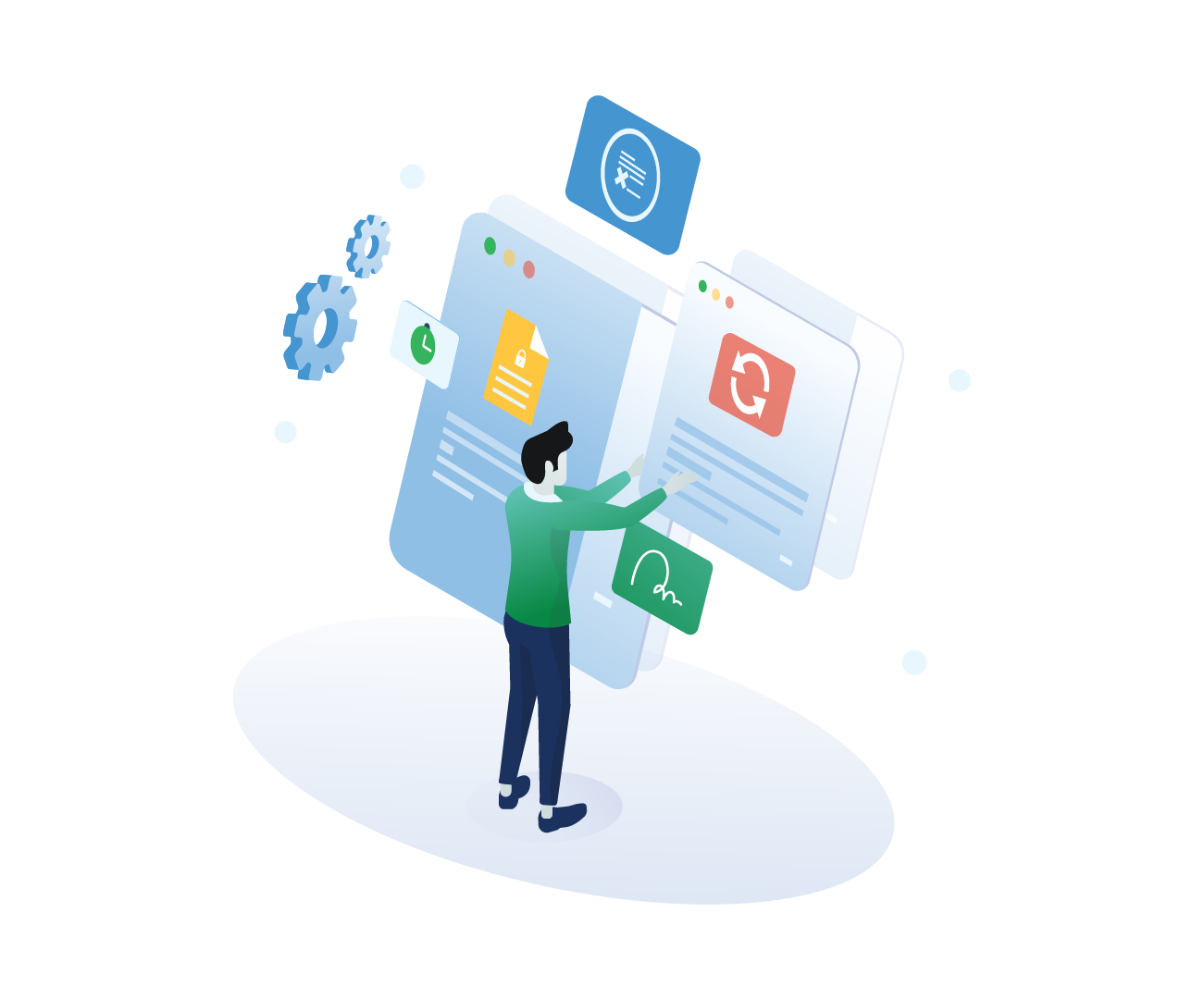 Stay at the point of sale regardless of the path the dealers choose. Our standard eContracting solution allows dealers the flexibility to submit an eContract directly within the RouteOne portal, or they can stay in their Reynolds & Reynolds or CDK DMS.
Our DMS embedded eContracting is working behind the scenes to reduce the number of systems dealers need to navigate between. With just one integration to RouteOne, your finance source will be an available option at either path.
Add our enhanced eContracting functionality, The Digital Deal, and we'll deliver ready-to-fund contract packages to your LOS in real-time. Dealers can submit contract packages with no missing documents or incorrect data because they'll already know your requirements from our Required Forms List.
The Digital Deal provides your business with a smoother digital workflow: Document Typing/Indexing, Required Forms List, Document Level Messaging, Increased Ancillary Documents, and Data Validation.
These features can help bring a complete data payload for cleaner contracts to be received from your dealers, providing fewer held offerings and even faster funding.
Presents dealers with a dynamic list of required forms to be included in the contract package at distribution
Streamlines both dealer and finance source eContracting workflow
Verifies key data fields on electronically-generated ancillary forms for data consistency across documents
Enables an autonomous funding workflow
Allows finance sources to quickly identify the type of document sent in a contract package with document indexing
The Digital Deal®
Support our enhanced eContracting functionality to receive a fully digital contract package.
Standard eContracting
Receive eContracts submitted in RouteOne
Electronic Contract
Contract Validation
Data Validation
Electronic Ancillaries
Receive eContracts submitted in our DMS embedded solution
Offer a Better Dealer Experience
Receive Higher Resolution PDFs
The Digital Deal
Document Typing/Indexing
Required Forms List
Document-Level Messaging
Ancillary Form Data
Ancillary Form Validation
The Digital Deal is a registered trademark of Open Dealer Exchange, LLC.
Start the Route to eContracting  
Learn more about the Digital Deal and join our growing list of eContracting finance sources. Contact your RouteOne Account Manager or RouteOne Support at 866.768.8301.