Dealers
Digital Retail Services
Meet and greet your customers wherever they are; online or in-store. Our flexible solutions are another piece of your dealership's modern digital purchase process.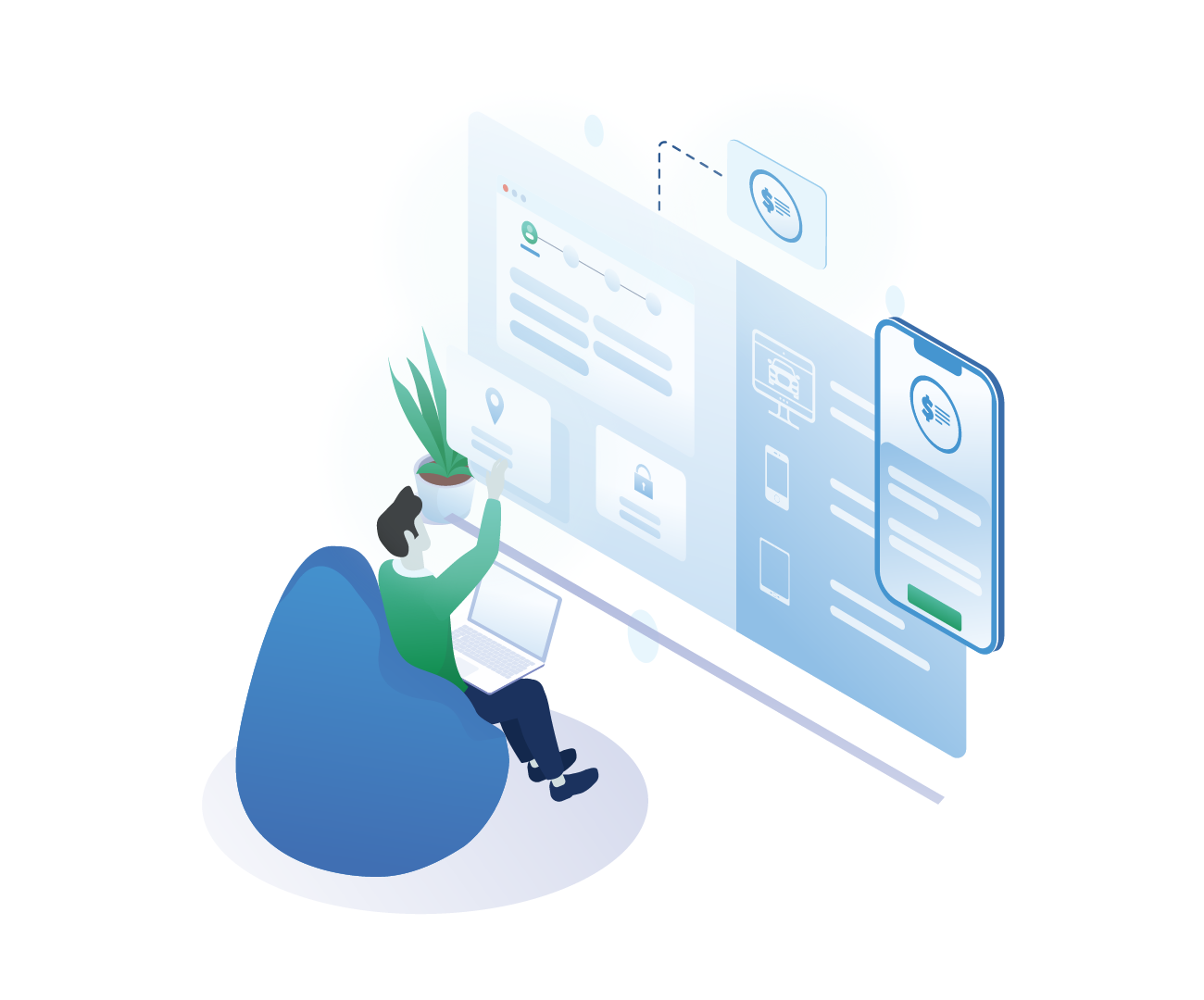 Our Digital Retail Services come standard with an embedded online consumer-facing credit application. Then you can choose to add additions that meet your unique business needs. All three subscription levels provide a modern look and a responsive design.
Notable features in all levels include customized branding, optional fields selection, and privacy notice. Each subscription level option integrates directly with the core RouteOne platform and our robust list of integrated Dealer Service Providers. Let us help you build a modern customer experience in-store, online, or a hybrid of both.
Modern solution helps customers work through your buying process from the web or on any mobile device-in-store or online
When a consumer completes an application or lead form, data populates the RouteOne Deal Manager, and you'll receive a notification
Supports dealer choice - pick the subscription level that meets your dealership's unique needs
Elevate customer confidence with recognizable security and customizable styles
Flexible Mobile Point of Sale App allows a consumer to complete a credit app in-store on a tablet
Take compliance off your to-do list-our premium level can automate a variety of tasks
Optimize Your Website with RouteOne's Digital Retail Services
Capture lead information or empower your customers to complete their credit application on your dealership's website, either in your store or remotely. Watch the quick video below for more details.
Product Levels
Pick the level that suits your needs
Basic
Embedded online credit application
Responsive design
Customizable branding, including logo and color selection
Choice of optional/required fields
Mobile Point of Sale App with eSign
Privacy Notice
Standard
All the features of Basic plus:
Embedded business application
Lead capture functionality
Web analytics
Embedded video to guide customers through the process
Multi-lingual functionality
Premium
All the features of Basic and Standard plus:
Automated compliance functionality including:
Credit Score Disclosure Notices
Identity verification *
Payment Call
Pre-Qualification **
*with an IDOne subscription
** with Pre-Qualification subscription
Subscribe to Digital Retail Services
Your Dealer System Administrator (DSA) can subscribe to our Digital Retail Services in the Admin tab of the RouteOne system, under Premium Services. More questions? Contact your RouteOne Business Development Manager or the RouteOne Service Desk at 866.768.8301.