Finance Sources
Indirect Auto Financing
Electronically accept credit applications with access to our vast network of dealers and create efficiencies in the buying experience for dealers and consumers.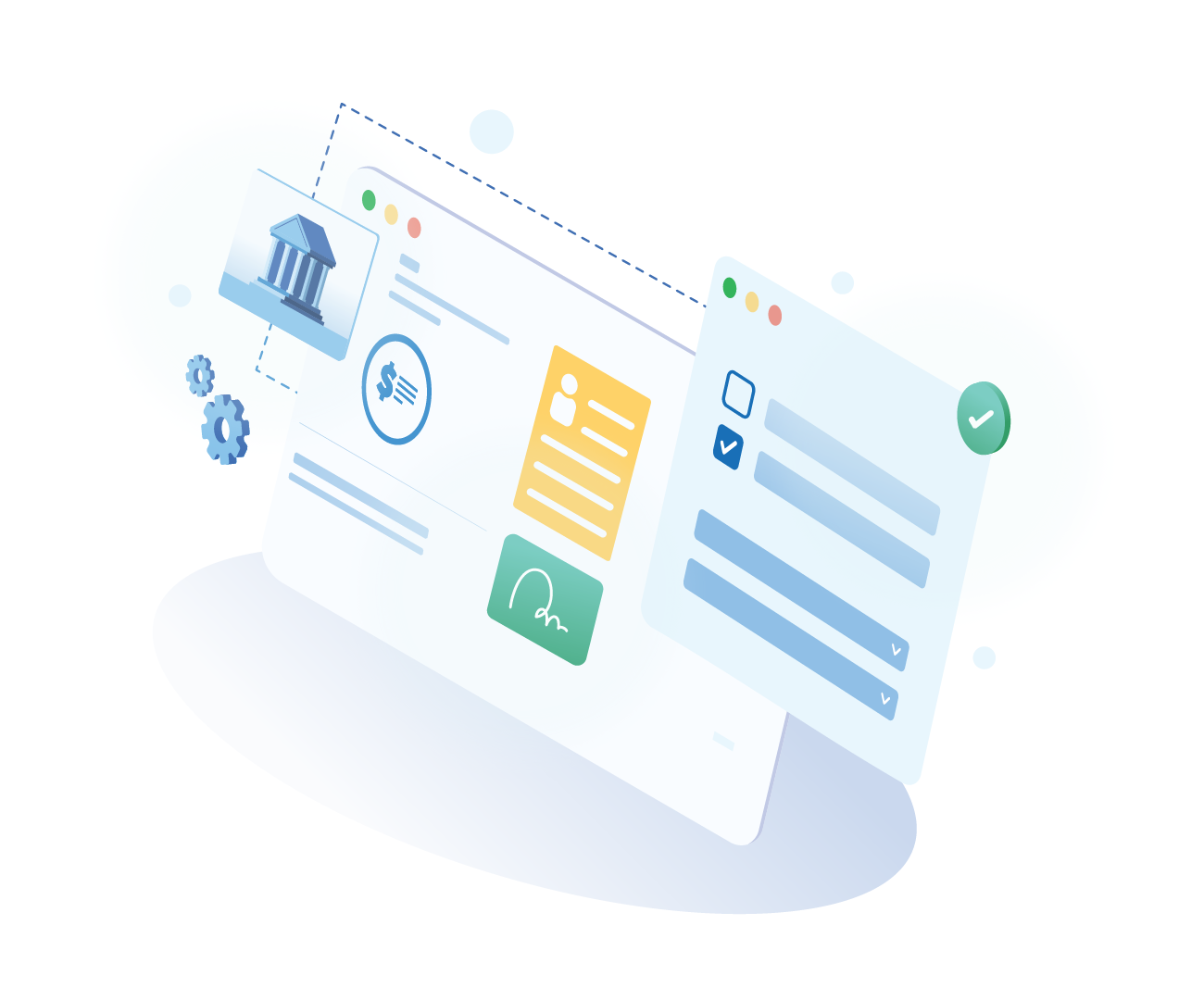 Through RouteOne's Indirect Auto Financing, your finance source will be able to interact with dealers, provide an immediate decision, and increase access and visibility to your dealer customers.
Define the fields you wish to display to save time and increase efficiency for you and your dealers. RouteOne's industry-leading dynamic credit application functionality supports Retail,  Lease, Balloon, and  Payment Call on individual and business  applications.
We also understand each finance source has different needs, so we have two ways to support our credit application solution.
With RouteOne's web-based DecisionOne, you log into RouteOne from a secure website to access valuable tools that allow you to accept credit applications electronically. DecisionOne is the fastest way to begin using RouteOne without additional software.
Is your LOS already connected to RouteOne? Using one of the integrated Loan Origination Systems (LOS) allows you full access to all the features and functionality that RouteOne offers with our fully integrated solution.
Streamlines the credit application process with a single point of entry
Customizes displayed fields to increase efficiency for you and your dealers
Improves dealer communication with enhanced statuses
Provides the ability to post your latest rates and forms directly in the RouteOne system
Electronically stores documents, creating an audit trail
Helps eliminate the costs of service desk calls while increasing dealer satisfaction with Payoff Quote
Indirect Lending Product Levels
Choose the level that best suits your business needs, either full integration or our unique DecisionOne product. Click here for more information on our features.
DecisionOne
The low-cost entry solution for finance sources that are eager to accept electronic credit applications but currently unable to prioritize or staff for a fully integrated solution. You'll have access to these features:
Credit Application
Text Messaging
Statuses
Funded Statuses
Standard Stipulation Messaging
Barcode
Dealer Reserve Reporting
Rates and Forms
Prospect Reporting
Payoff Quote
Fully Integrated Solution
The fully integrated solution that helps finance sources accept electronic credit applications by connecting RouteOne with your Loan Origination System. Enjoy all the benefits as DecisionOne users and also:
Electronic Stipulations Upload
Deal Refresh
LTV Flexible Grid
Vehicle Values
Auto Forward
Non-RouteOne Originated Credit Apps
SSO Redirect Link
Substatus
Pre-Approval
Contact Us Today 
To get started with RouteOne's Indirect Auto Financing, contact your RouteOne Account Manager, or call the RouteOne Service Desk at 866.768.8301.