Dealers
eSign Application
eSigning eContracts and other deal documents should be simple. That's why our modern eSigning process is flexible to your needs and can be done in-store, online, or a hybrid of both.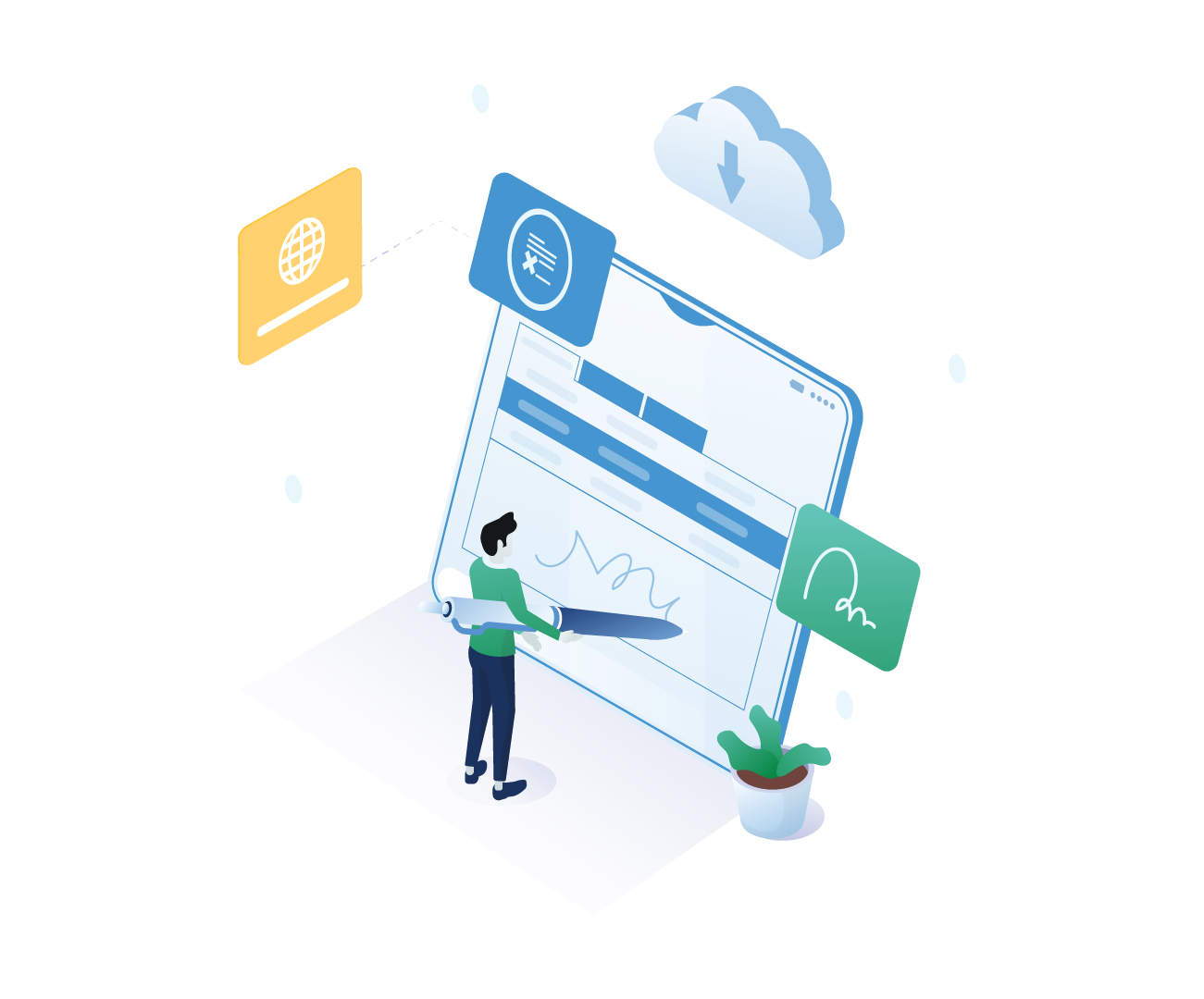 Our eSigning solutions provide you with the flexibility to present contracts and capture signatures anywhere in your dealership without being tethered to a desk. Customers can choose to adopt a signature with a stylus, their finger, or type their name upon login, and then click to place signatures throughout the contract package. Plus, they can  see exactly where they're applying their signatures on the eContract.
Did you know you and your customers can eSign documents in the RouteOne platform without the need for any additional equipment? From your desktop computer or tablet device, simply navigate to routeone.com/esign. 
Already have an iPad®?  Set-up is simple; just download the RouteOne Mobile eContracting Application from the Apple App Store®.
(For other devices, open a web browser on your tablet device or desktop, and navigate to RouteOne.com/eSign for a similar experience)
Easy and fast access to your queue of eContracts that are ready-to-sign
Print, review, and sign contract copies (requires wireless print connection)
Sign all eSignable deal documents
View PDFs of review and signed contract copies
Capture Signatures with Our Mobile eSigning App
Streamline the in-dealership signing process without the boundaries of your desktop computer.
Discover the Preferred RouteOne eSigning Experience   
Learn more about RouteOne's eContracting and our eSign Anything® functionalty.  Reach out to your RouteOne Business Development Manager or call the RouteOne Service Desk at 866.768.8301 with your eSigning questions.