Dealers
Complimentary Tools
Take advantage of all that RouteOne has to offer your dealership. Many of our complimentary tools will help streamline your workflow and make your life a little easier.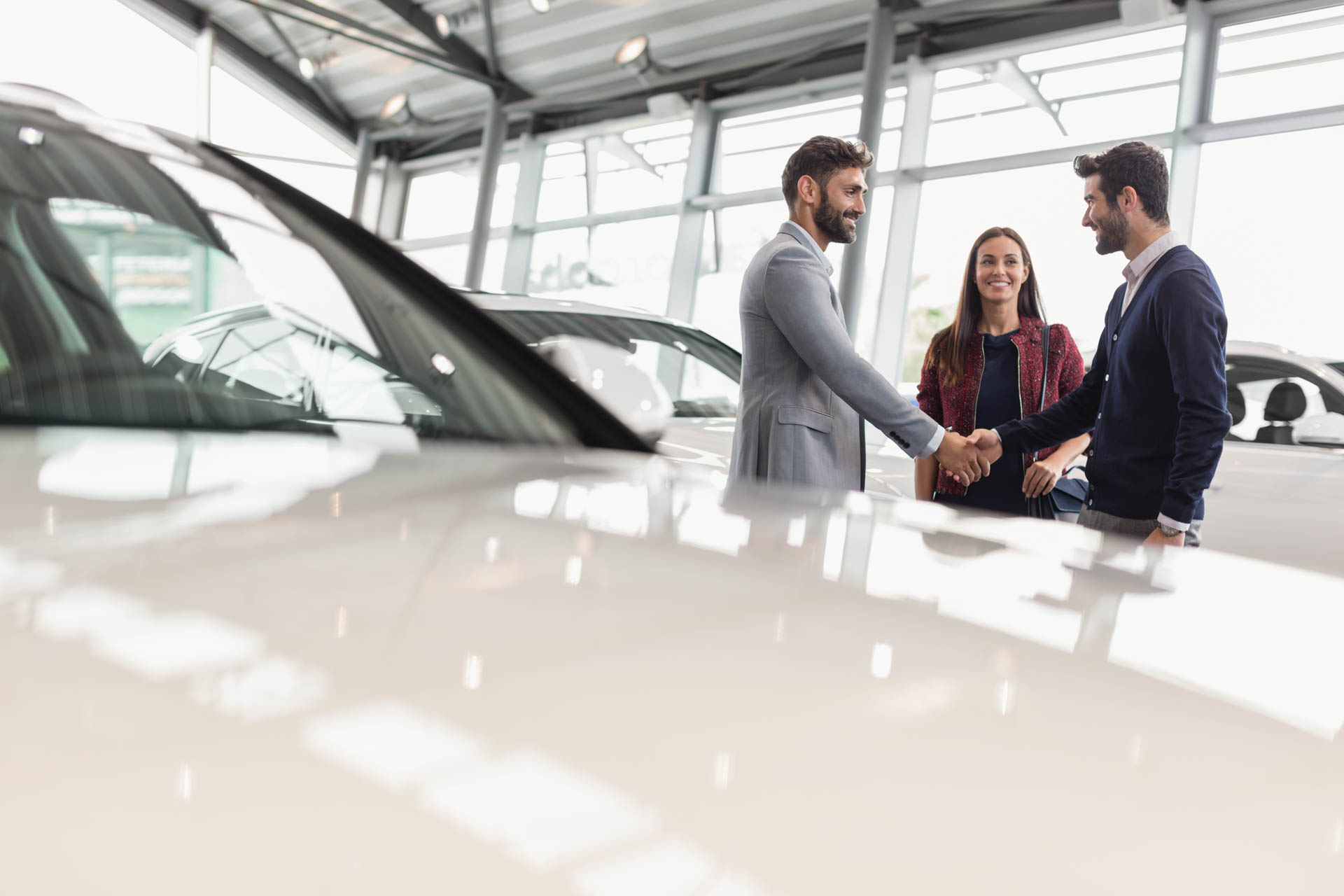 Credit Application System
RouteOne has a web-based credit application management system that dealers trust.  Providing access to 1,500+ finance sources, RouteOne streamlines the credit application process, giving you speed and simplicity to make it easy for you to check leads and close deals.
Payoff Quote
This integrated feature will allow your dealers to obtain a real-time vehicle payoff amount from a customer account. This tool allows for greater accuracy at the time of deal consummation; including access to the payoff amount and a detailed history.
Reporting Suite
Our Reporting Suite provides you with a concise yet comprehensive view of your dealership's finance department and finance source performance. These near real-time reports give you fingertip access to key performance metrics to pinpoint new opportunities for growth and profit!  
Active Dealer User Report
The Active Dealer User Report helps your dealership manage security and compliance by providing detailed information on RouteOne users and their activity history in your dealership. Use when employees leave your dealership to ensure that no one has access to RouteOne but current, valid employees. Generate on-demand user reports to help track and manage your compliance efforts. 
Activity Alerts
Activity Alert notifies dealerships of potentially suspicious dealership activity within RouteOne and provides detailed reports of activities.  
Compliance Dashboard and Reporting Suite
The Compliance Dashboard and Reporting Suite allow you to visually assess your compliance at both the dealership- and transactional-level.  With RouteOne's Compliance Dashboard, you can view potential compliance trouble spots and take action immediately.  
Credit Score Disclosure Notice (CSDN)
CSDNs automatically populate with necessary consumer information from previously entered data in the RouteOne system, simplifying the process with reduced keystrokes. Easy to print manually or automatically.
Data Masking
Data Masking keeps unauthorized individuals from seeing sensitive data by masking SSNs, tax IDs, and driver's license numbers when entering a credit app or running a credit bureau.
Dealer Participation Certification Form (DPCF)
Thoroughly document the reasons for standard markup rate deviations on contracts to protect your dealership from audits and ECOA non-compliance. Also, monitor your dealership's usage of the form via a comprehensive, free report.  Formally Dealer Rate Exception Form (DREF).
IP Blocking
With IP Blocking, access to RouteOne is only provided to dealership users from dealership-approved IP addresses, helping prevent unauthorized access to sensitive customer data and making it easier for you to manage your dealership's security.
User Permissions
Provide your dealership's Dealer System Administrator(DSA) with the ability to assign employee permissions to protect your dealership. Plus, control access to personal and confidential customer data and sharing permissions with your finance source.  
Privacy Policy Form Builder
Create your Privacy Notice tailored to your dealership's policies via the Federal Reserve Board's Model Privacy Notice.  Now you can save it in RouteOne and collect signatures directly on the form.  
Rate Markup
Allows your dealership to apply a markup on rates.  
Open Integration Platform
---
Integrations
DSP/DMS Integration RouteOne's open integration platform was designed to work with 200+ DSPs. This integration puts you in control by allowing you to choose the best-in-class solutions for your dealership while reducing data entry and duplicate steps in your workflow.